MEGALITH: Studies in Stone by Hugh Newman and seven others
Editorial Team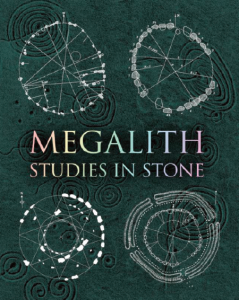 This the most comprehensive, up-to-date, and readable book about megaliths I have seen to date. The fact that it is edited by John Martineau ensured for me a feeling of confidence in its contents. It is a compilation of material from seven books in the Wooden Books series, and is authored by eight researchers.
It begins with Hugh Newman's worldwide overview of Stone Circles. Due to sheer numbers, the stone circles found across England, Scotland and Ireland predictably make up the bulk of this section. However there is good coverage of stone circles in the Americas, across Europe, Asia and even here in Australia. Hugh also overviews the related archaeoastronomy, alignments and ley lines. The article on stone circles in this issue of NEXUS Magazine is extracted from parts of this chapter.
Next up is Howard Crowhurst's extensive analysis of the world's most extensive megalith site, Carnac, in France. Few realise the depth of the enigma and the problem it poses to our model of history. These megalithic monuments are far older than the ones found in the British Isles.
Following this, Robin Heath tells the story and the secrets of Stonehenge.
Then, Evelyn Francis takes us on a tour of Avebury, which includes the standing stones, landscape geometry and telluric currents. Next, Gordon Strong explores Stanton Drew and Gerald Ponting describes the remote site of Callanish.
The book closes with Chris Mansell's beautiful treatise on Ancient British Rock Art and 20 surveys of stone circles by the late Professor Alexander Thom.
Reviewed by Duncan Roads