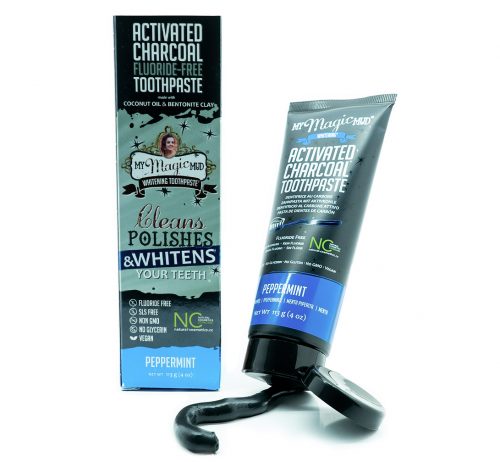 Activated Charcoal Toothpaste
$18.50
My Magic Mud® Activated Charcoal Toothpaste is one of the greatest advancements in natural oral care. Made with the finest ingredients, this gentle toothpaste has the power to beautifully polish, detox, and deeply clean your teeth and gums.
Description
Scientifically verified to safely clean, polish, and whiten your teeth. This activated charcoal toothpaste is made with only premium ingredients. We've spared no expense to deliver the most effective, natural oral care on the market.
No Gimmicks. No Smoke & Mirrors. We're a band of misfits in Central Texas who've come together to shake up an industry. We're now the fastest selling natural oral care brand.