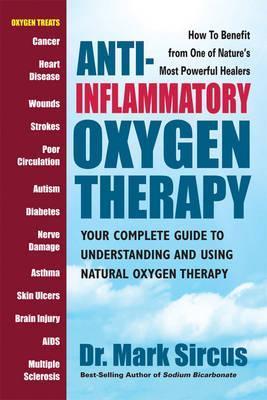 Anti-Inflammatory Oxygen Therapy
$28.95
Anti-Inflammatory Oxygen Therapy – Your complete guide to understanding and using natural oxygen therapy
How to benefit from one of natures most powerful healers
By Mark Sircus 176pp | Paperback
Description
It is invisible, it is powerful, and it is life sustaining. It is oxygen. We inhale it everyday of our lives, and while it makes up only 21 percent of the air we breathe, it is key to our very existence. The more we learn about its healing properties, the more we recognize its tremendous potential as a medical treatment for many serious disorders. Yet few have known about its important therapeutic uses–until
now. In his new book, Anti-Inflammatory Oxygen Therapy, best-selling author Dr. Mark Sircus examines the remarkable benefits oxygen therapy offers, from detoxification to treatments for disorders such as arthritis and aging, with a special emphasis on cancer.
While the term "oxygen therapy" conjures images of a crucially ill patient lying in a hospital bed with tubes strapped to his face, this book will show that oxygen can offer so much more. Dr. Sircus first looks at the nature of oxygen and its purpose in the body. He then provides an understanding of how inflammation works to destroy the body's tissues over time, and how oxygen can reverse this process. He examines the current treatments that use hyperbaric oxygen chambers as well as newer protocols that employ this vital element. In addition, Dr. Sircus offers a simple, safe, and highly effective fifteen-minute technique that can be used in the privacy of your home so that you can enjoy maximum benefits for a healthier life.
If you are wondering why you haven't heard about this "miracle" treatment before, the truth is that oxygen cannot be patented, it is not expensive, and you don't have to be a specialist to use it. Without a tremendous profit behind it, it's become a well-kept secret, but the facts speak for themselves. In this book, you will learn these life-altering facts–information that could change your health for the better.