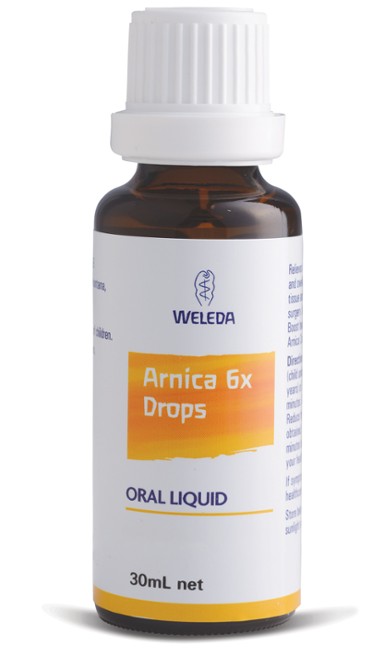 Arnica 6x Drops – Oral liquid
$15.95
Weleda's Arnica 6x Drops, Oral Liquid 30mL – Homeopathic medicine
Description
Traditionally used in homoeopathic medicine to help relieve aches and pains of bruising and minor injuries after knocks and falls, and soreness after overexertion, for example after exercise.
Ingredients
Contains 1mL/1mL: Arnica montana, fresh whole plant juice 6x in water/ethanol base.
Contains alcohol.
Free from synthetic preservatives.
Cautions and advice
If symptoms persist, talk to your healthcare professional.
Keep all medicines out of reach of children.
Store below 30°C, away from direct sunlight and strong smelling substances.
Always read the label. Follow the directions for use.