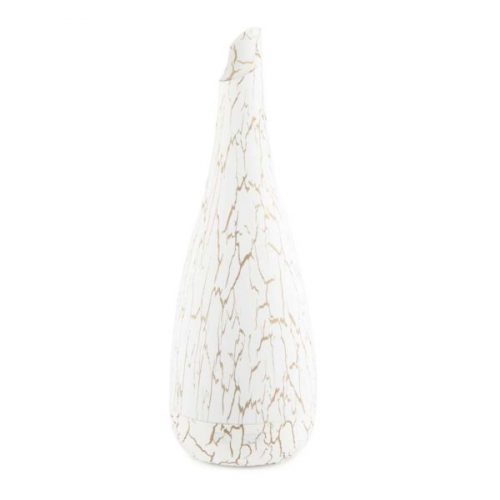 Aroma-Lilly Gold Grain Aromatherapy Diffuser
$69.95
NOT AVAILABLE FOR SHIPPING OUTSIDE AUSTRALIA
Lively Living's Aroma-Lilly Golden Grain Aromatherapy Diffuser
Innovative and stylish the Aroma-Lilly cool-mist diffuser is inspired by the captivating beauty of the Peace-Lilly flower. Used widely to enhance home interiors, this beautiful diffuser will bring peace and harmony to your space.
Description
5 in 1 multi-functions
Operates up to 3.5hrs continuous
Operates up to 6hrs intermittent
80ml Water Capacity
Uses Ultrasonic Cool Mist technology
No heat source used
Auto switch off on low water level
Mist and lamp controlled independently
Can operate with no light, ideal for sleeping
Product size 9 x 25 cm
Mist dispersion covers 15-20 sq/m
Voltage 24V, power 12W, operates 2.4 million Htz/sec
White LED light which can be set 'on' or 'off'
New matte gold & white printed finish
The gold grain design on the matt white outer cover makes for a stylish and decorative Ultrasonic Diffuser. The 'Aroma-Lily Gold Grain' features a white light which shines through the outer cover enhancing the gold grain design. The white light can be set 'off' or 'on' whilst the diffuser is in operation.
PLEASE NOTE: NOT AVAILABLE FOR SHIPPING OUTSIDE AUSTRALIA