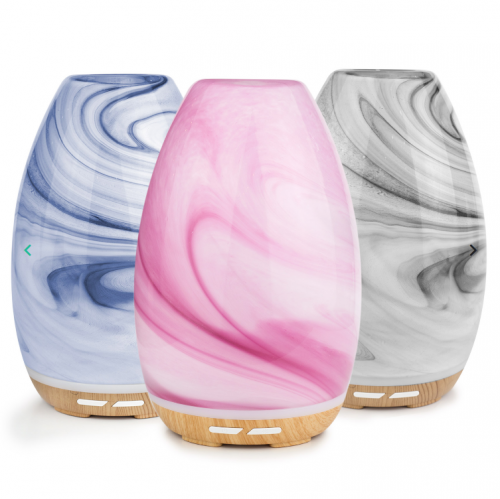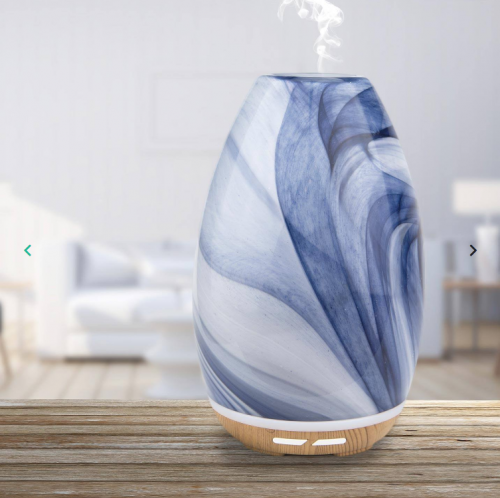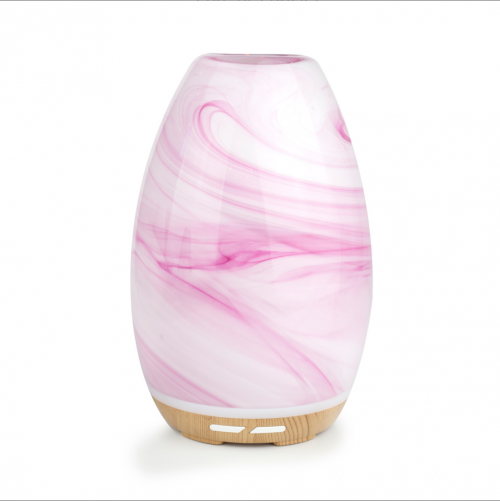 Aroma-Swirl Aromatherapy Diffuser
Price: $95 – Available in-store only (glass components may be damaged during postage)
Lively Living's Aroma-Swirl Aromatherapy Diffuser – Australian Owned – BPA Free – 1 year Warranty
Innovative & stylish the Aroma-Swirl ultrasonic cool-mist diffuser features a magnificent glass cover, perfect to use in your home or office.
Please note: also available in black through backorder
Description
5 in 1 multifunctions
Operates up to 6hrs continuous (10hrs intermittent)
130ml Water Capacity
Uses Ultrasonic Cool Mist technology
No heat source used
Auto switch off of mist on low water level
Light Function On/Off is controlled manually by the light button
Mist and lamp controlled independently
Can operate with no light, ideal for sleeping
Product size 105 x 182mm
Mist dispersion covers 15-20 sq/m
Voltage 24V, power 12W, operates 2.4 million Htz/sec
Colour changing light, may also be set or switched off
Unique leaf design on ceramic outer cover
Natural wood-look finish base
The Aroma-Swirl's quality glass outer cover is handmade. Each piece is unique and features incredible swirls of colour, a feature on its own! When illuminated by the colour changing lights, it transforms into a beautiful night light feature.
The changing lights can be set to flow through the different colours, set to a specific colour, or completely switched off, perfect for diffusing essential oils while sleeping.