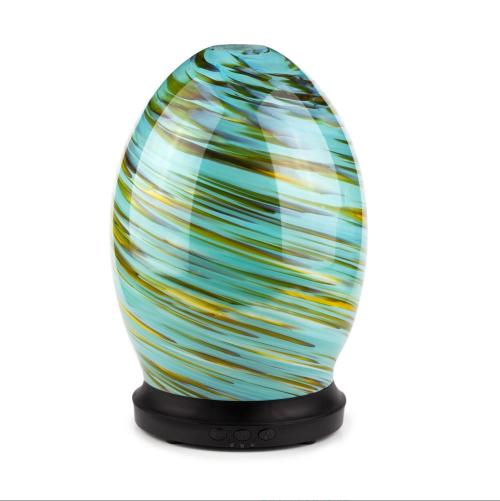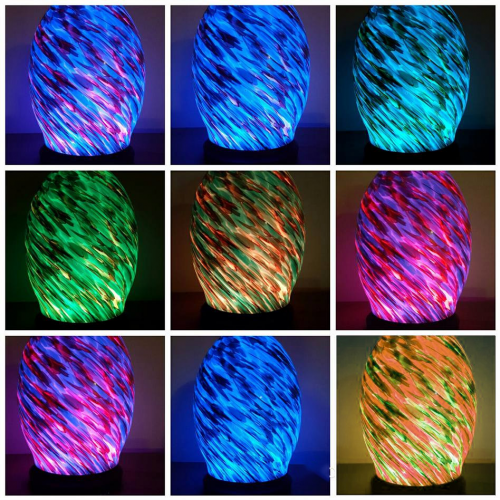 Aroma-Jewel Aromatherapy Diffuser
Price: $115 – Available in-store only (glass components may be damaged during postage)
Lively Living's Blue Aroma-Swish Aromatherapy Diffuser – Australian Owned – BPA Free – 1 year Warranty
Innovative & unique, the Aroma-Jewel Diffuser offers the most advanced and effective way to diffuse essential oils using ultrasonic cool mist technology.
Description
5 in 1 multi-functions
Unique hand crafted glass cover
Operates up to 10hrs low intermittent mist mode
Operates up to 4 hrs low continuous mist mode
110ml Water Capacity
Uses Ultrasonic Cool Mist technology
No heat source used
Auto switch off on low water level
Mist and lamp controlled independently
Can operate with no light, ideal for sleeping
Product size 128mm x 228mm
Mist dispersion covers 25-30 sq/m
Voltage 24V, power 12W, operates 2.4 million Htz/sec
A Jewel is a precious and treasured stone and quite often unique in its appearance. The Aroma-Jewel's quality glass outer cover features incredible swirls of gold, turquoise and sea green, a feature on its own! When illuminated by the colour changing lights, it transforms into a magnificent visual experience. Adorn your home with the Aroma-Jewel, a luxurious & timeless piece to enjoy the benefits of aromatherapy.
Using the different light modes:
1st press: Warm Light Breathing
2nd press: Brightness Fixed
3rd press: Cool Light Breathing
4th press: Brightness Fixed
5th press: LED OFF
To turn colour changing light on:
When LED is OFF
Press and hold the light button for 1.5 seconds,to turn 'on' the colour changing light.
Short press to fix the colour
Short press again to turn off the light.
Please note: Due to the intricate process involved in creating each individual glass cover, there will be variances in the patterns/colours of your glass cover, making this ultrasonic diffuser uniquely yours.