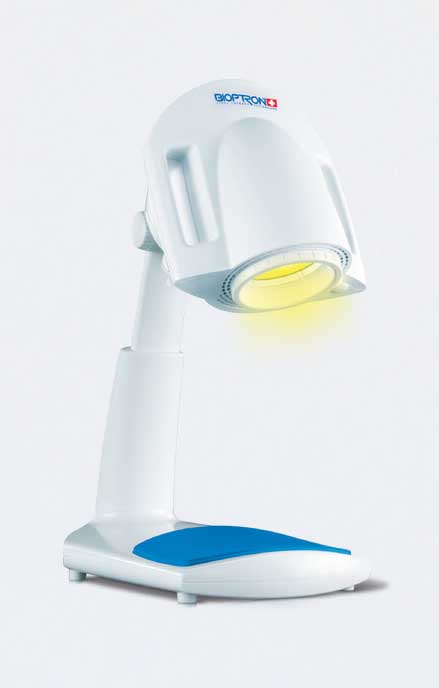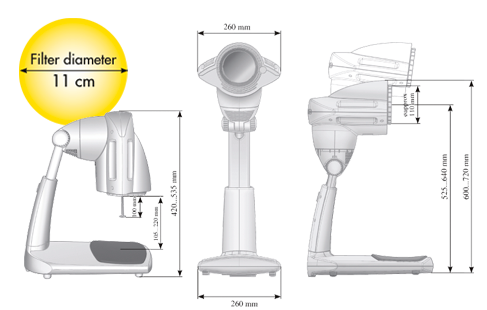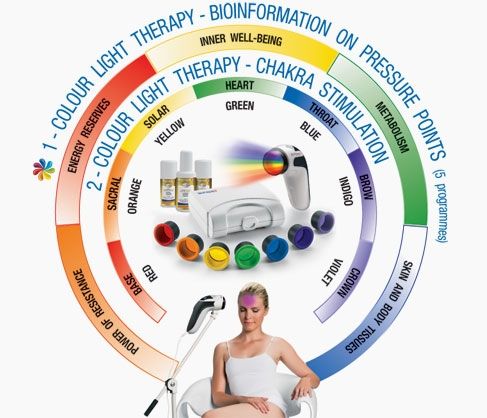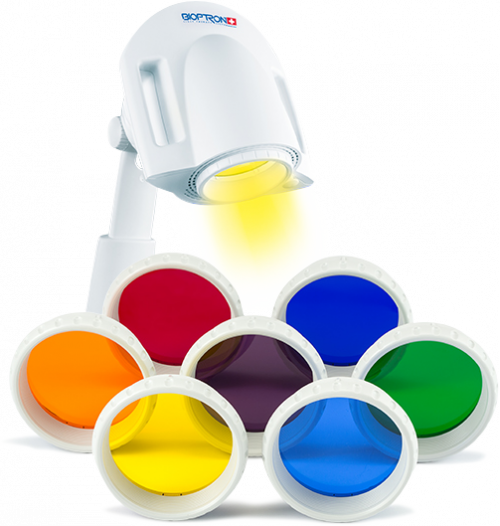 BIOPTRON PRO 1 with Table Stand
$3,850.00
AVAILABLE FOR SHIPPING TO ADDRESSES IN AUSTRALIA ONLY
Swiss-made BIOPTRON devices are medical devices used under professional conditions at hospitals, specialist institutions, wellness and sports centres as well as at home.
How can Bioptron Light Therapy help me?
pain: rheumatology, physiotherapy
sports medicine: soft tissue injuries (muscles, tendons, ligaments)
wound healing: burns, surgery, ulcers
dermatological disorders and skin problems
seasonal affective disorder (SAD)
light therapy for animals
colour light therapy for body, soul and spirit
Description
Additional information
Description
The BIOPTRON Pro 1 Light Therapy device is designed for use at home, in hospitals and therapeutic centres. With BIOPTRON Pro 1 you save energy, time and money as the state-of-the-art sleep mode only uses 0.5 W standby power so that the device can be ready for treatment anytime you want with no energy waste.
The device comes with an ergonomic table stand allowing flexible use in domestic and professional environments. The optional floor stand provides easily adjustable height and head inclination as well as the ability to rotate the device head up to 360° allow a convenient usage for nearly any position. Treatments can easily be timed by a control panel down to 30 seconds. An integrated distance rod ensures the recommended distance to the skin surface area. The table stand is additionally equipped with a dust cover and a comfortable supportive mat (disinfectable, exchangeable and washable).
The filter diameter of BIOPTRON Pro 1 (approx. 11 cm) allows the treatment of small as well as bigger areas. With the new sleep mode function, you can keep your BIOPTRON device always ready for treatment with nearly no energy consumption.
FAST, EASY TO USE AND SAFE
BIOPTRON LIGHT THERAPY: A REVOLUTIONARY BREAKTHROUGH IN MEDICINE
30 years of intensive research, hundreds of clinical trials, and significant investment make BIOPTRON the world's leading Light Therapy Device for health and beauty.

HOW TO USE
BIOPTRON Light Therapy is to be performed individually. The duration of each session and of the entire course of the treatment depends primarily on your health problem and on the state of the area to be treated. Depending on the medical condition to be treated, the BIOPTRON Light Therapy treatment will only take a few minutes once or twice a day. BIOPTRON should be used when you have time to relax and can enjoy the biostimulative effects of the therapy.

Before treatment, clean the area you wish to treat and remove any clothing or topical medications before the treatment.

Relax and point the light beam at the area to be treated. Hold the device at an angle of 90° and keep at a distance of approx. 10 cm (4 inches). The light beam should not be moved during the treatment.

Use BIOPTRON once or twice a day e.g. every morning and/or evening for 4 to 10 minutes or follow your doctor's advice.

Repeat the instructions for each area of the body to be treated.

Unplug the Device after use!
BIOPTRON Pro 1 OPTIONAL ACCESSORIES
Floor Stand
Colour Light Therapy Set

For all BIOPTRON devices a floor stand is available which allows optimal positioning and a convenient treatment of the whole body to meet everyone's needs.
Features
Absolutely safe
Easy to move
Highly comfortable for a relaxing treatment
Snap-in security system
Flexible as it reaches all body areas
Consumer-friendly assembly and adjustment
BIOPTRON COLOUR LIGHT THERAPY SET
The BIOPTRON Colour Therapy Set consists of 7 coloured filter sand 3 bio-informed cosmetic therapeutic products which work together to enhance any colour light therapy session.
The seven coloured filters are available in: red, orange, yellow, green, blue, violet and indigo. They are hand-made in French factory & enriched during the production process with bio-information.
Besides being handmade, the filters are enriched with bio-information. Using biophysical methods and devices, the Zurich-based institute for Bio-information has been developing highly structured regenerative information patterns for years. These patterns are obtained from plants, precious stones, metals, minerals, trace elements as well as inert gases, fermenting substances and more.

To watch a video on the Biopotron Pro 1, follow this link…
TECHNICAL DATA
Wavelength: 480 – 3400 nm
Degree of polarsation: >95% (590 – 1550 nm)
Specific power density: av. 40 mW/cm2
Light energy per minute: av. 2.4 J/cm2
Light Intensity: min. 10.000 lux
CE labeling: 

Weight without stand: 3.4 kg
Weight with stand: 7.8 kg
Energy consumption in sleep mode: 0.5 W
Power Supply: 100-240 V~ 50/60 Hz
Additional information
| | |
| --- | --- |
| Weight | 6500 g |
| Dimensions | 50 x 40 x 30 cm |