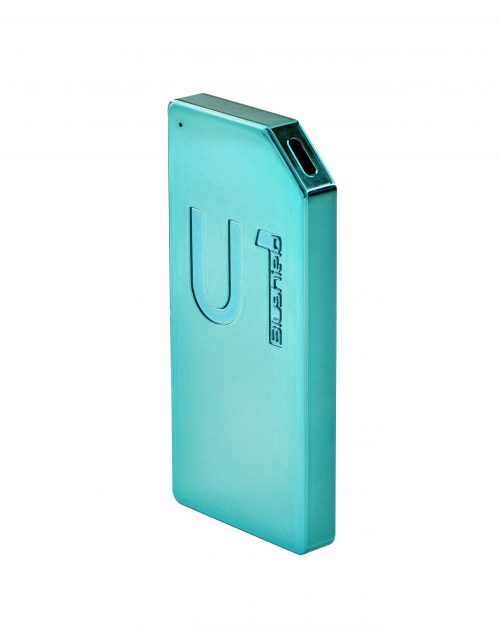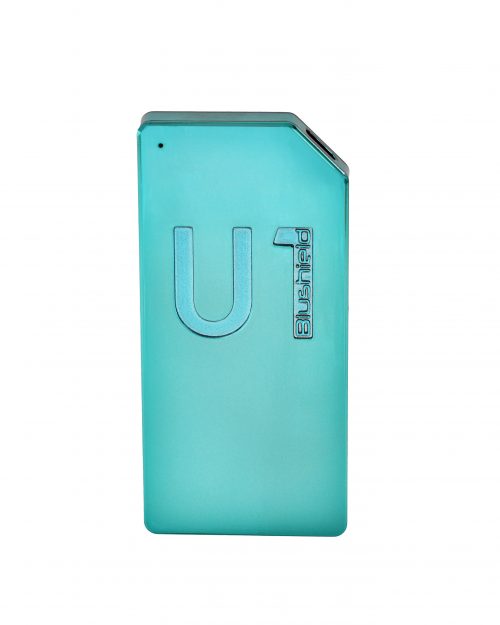 Blushield U1 Ultimate Portable
The best in Portable device in Blushield Portable EMF protection, the U1 includes the enhanced feature that the Premium Cube and Premium Ultra contain. The new Aqua coloured case is precision CNC machined out of aircraft-grade alloy, creating the most durable and wear-resistant portable we have ever produced. The U1 Portable lasts much longer in between charges than the other portable models.
Radius is 5 metres in all directions. Stronger and most efficient battery.  Can last up to 5 days before requiring recharging. Deep Aqua in colour.
Please note: this model does NOT have an on/off switch
Description
U1 Ultimate Portable 5G 2nd Edition
The latest in 5G protection, introducing the U1 made from a solid block of premium alloy. The U1 second edition model is next level in quality and protection standard. Molded to very high finish, anodized in a beautiful deep aqua color. The U1 Portable will protect from 3G 4G 4G+ and 5G between protected zones. Airplane safe.
The U1 comes with its own USB C cord to enable the best charge time of approx 2.5 hours.  Please NOTE a medium charge adaptor is recommended rather than a fast charge adaptor. The U1 Ultimate Portable model is for use outside your B1/U2/C1  protected area and is not intended for use inside your home or office as a substitute for the Cube/Ultra models.
For those who require the best, the U1 is your solution to portable 5G protection.
D: 45 mm x 95mm x 9mm  W: 110g
Information About Blushield Technology
Blushield stops the body responding to undesirable electromagnetic fields (EMF), as its coherent field overrides all ambient EMF fields. The body resonates with the fields from the Blushield device rather than from the many different artificial and harmful EMFs that now surround us constantly. The Blushield is a subtle energy device, mimicking nature but with much more power. The body absorbs and utilises these fields, negating the effects of hazardous EMF. Blushield technology is the catalyst that neutralises hazardous EMFs at the cellular level. With long-term use of the Blushield you will find the body becomes more resilient to EMFs. The benefits are cumulative and felt more over time, rather than immediately. The coherent field the Blushield emits is designed using natural laws and principles. All living things benefit from coherence.
The Blushield technology provides a scalar field comprised of a wide spectrum of natural frequencies which the body can easily utilise to reduce stress and maintain psychological and physiological balance when exposed to EMFs. Using Blushield, the body absorbs and utilises these natural frequencies from this intelligent 'field' of coherent information.
Blushield has been independently tested by a lab that verifies Blushield's effectiveness using dark field microscopy and live blood analysis. Using the Blushield products one would expect a reduction or elimination of symptoms related to EMF exposure. This is reflected in your blood as healthier blood cells and a normalised immune system response.