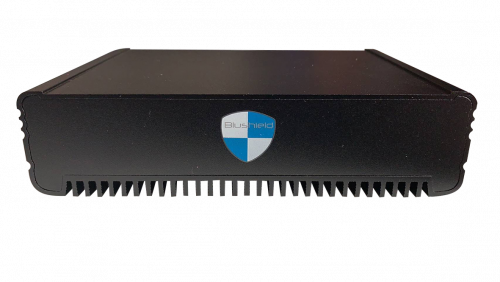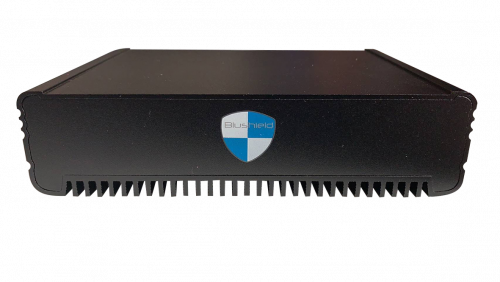 Blushield U2 Ultra 5G
$1,699.00
Blushield Premium Ultra: EMF Protection
Plugs included to suit every region.
Description
The U2 Ultra 5G model comes in a black alloy case that is wall mounted with 4 different plug types. The U2 Ultra 5G model protects an area up to 90 meters in every direction. The Premium Ultra model can be used to protect you wherever there is high-powered microwave radiation. This may be emitted from cell phone tower antenna masts (within 100-250m) or nearby smart meter grids. This is ideal for commercial office spaces, factories, and hospitals.
Recommended for use where high powered microwave radiation pervades the local vicinity.
In addition to Blushield's revolutionary technology, the proprietary feature that makes Blushield products so effective is now enhanced in this new model.
D: 140mm x 100mm x 40mm  W: 390g
WARNING: The Ultra model maybe to too strong for EHS people, please try the cube first before pursuing the Ultra model. Talk to your representative before purchasing.
This new multi-wave scalar waveform configuration offers the best protection to date from radio frequency radiation. Some people will experience a minor detox while initially using this product, and some will not. This may be due to the release of stress on the body from EMF and also the immune system may normalise.
We recommend you purchase a Portable model to carry with you when you are away from your home or office. This will maintain a level of protection when away from your protected zone.
The plug may not go all the way into the socket this is normal and will have no effect on the performance or function. Forcing the plug into the socket may cause damage. Forcing the plug causing damage to the socket is not covered under warranty.
Features:
Designed for living and working areas where a high level of microwave radiation exists
Coverage 90m in every direction
Wall mounted Alloy case with a low profile
Size 140mm x 40mm x 100mm
Weight 360g
Uses multiple scalar waveform outputs
Great for homes and offices where EMF is extreme
The best protection from microwave radiation
May reduce fatigue associated with EMF
Promotes emotional stability
Enables restful sleep
May increase energy levels
Comes with 12V power pack
Information About Blushield Technology
Blushield stops the body responding to undesirable electromagnetic fields (EMF), as its coherent field overrides all ambient EMF fields. The body resonates with the fields from the Blushield device rather than from the many different artificial and harmful EMFs that now surround us constantly. The Blushield is a subtle energy device, mimicking nature but with much more power. The body absorbs and utilises these fields, negating the effects of hazardous EMF. Blushield technology is the catalyst that neutralises hazardous EMFs at the cellular level. With long-term use of the Blushield you will find the body becomes more resilient to EMFs. The benefits are cumulative and felt more over time, rather than immediately. The coherent field the Blushield emits is designed using natural laws and principles. All living things benefit from coherence.
The Blushield technology provides a scalar field comprised of a wide spectrum of natural frequencies which the body can easily utilise to reduce stress and maintain psychological and physiological balance when exposed to EMFs. Using Blushield, the body absorbs and utilises these natural frequencies from this intelligent 'field' of coherent information.
Blushield has been independently tested by a lab that verifies Blushield's effectiveness using dark field microscopy and live blood analysis. Using the Blushield products one would expect a reduction or elimination of symptoms related to EMF exposure. This is reflected in your blood as healthier blood cells and a normalised immune system response.