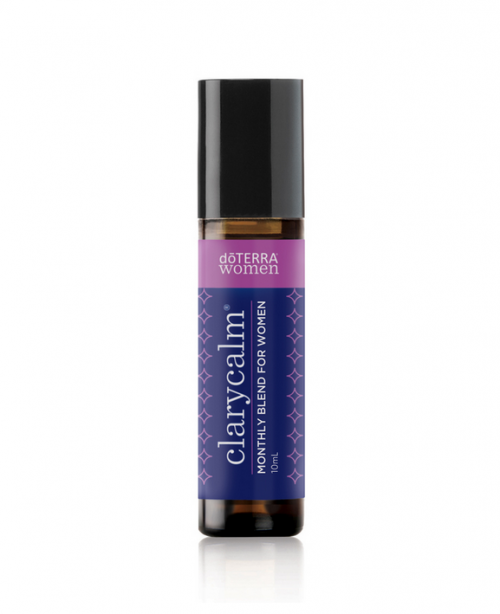 doTERRA Clary Calm blend
$41.00
doTERRA's Clary Calm 10ml roll on monthly blend for women
As a proprietary blend designed to provide a soothing effect during a woman's menstrual cycle, ClaryCalm offers cooling effects for the skin and balance for emotions.
Description
ClaryCalm is a proprietary blend of essential oils that provides a soothing and calming effect during a woman's menstrual cycle. A topical blend of Clary Sage, Lavender, Bergamot, Roman Chamomile, Cedarwood, Ylang Ylang, Geranium, Fennel, Carrot Seed, Palmarosa, and Vitex, ClaryCalm provides a cooling effect to the skin and help balance emotions. ClaryCalm utilizes FCF (furnaocoumarinfree) Bergamot essential oil to prevent sun sensitivity.
Primary Benefits
Provides a soothing and calming effect during a woman's menstrual cycle
Calming aroma helps soothe and balance heightened emotions
Helps balance mood throughout the month
Uses
During your menstrual cycle, apply to abdomen to experience a soothing and calming massage.
During moments of heat, apply to the skin for a cooling, soothing effect.
Diffuse for a calming aroma that helps soothe heightened emotions.
Directions for Use
Topical use: Apply topically to the back of the neck, on temples, and bottoms of feet. Dilute with doTERRA Fractionated Coconut Oil to minimize any skin sensitivity.
Ingredients
Clary Sage Flower, Lavender Flower, Bergamot Peel, Roman Chamomile Flower, Ylang Ylang Flower, Cedarwood Wood, Geranium Plant, Fennel Seed, Carrot Seed, Palmarosa Herb, and Vitex Leaf/Berry essential oils.
Aromatic Description
Floral, herbal, coniferous