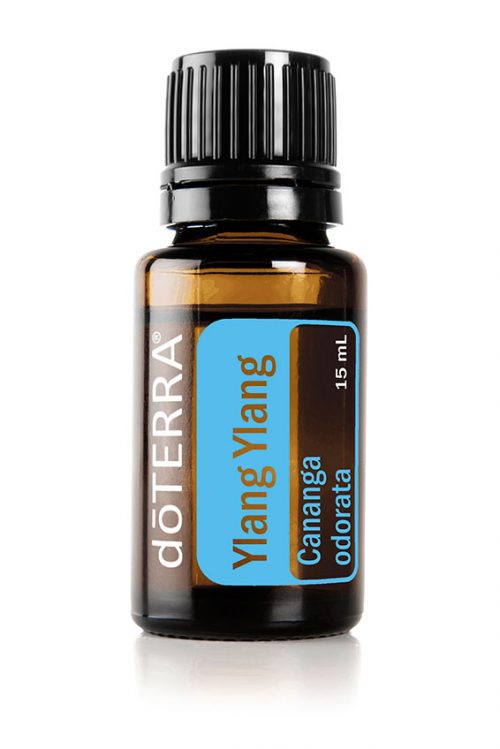 doTERRA Ylang Ylang Essential Oil
$75.98
DoTerra's Ylang Ylang (Cananga odorata) pure essential oil 15mL
Cleanses the air.
Energising and refreshing aroma.
Description
Description
Similar to Jasmine, Ylang Ylang has been used for centuries in religious and wedding ceremonies. In Aromatherapy, Ylang Ylang is used to promote emotional wellbeing. Ylang Ylang is frequently used in luxurious hair and skin products for its scent and to restore beauty and lustre. Ylang Ylang blends well with Bergamot, Geranium, Grapefruit, and Vetiver.
Uses
Relax in a bath with Ylang Ylang and Epsom Salts.
Refresh your skin with an aromatherapy steam facial using Ylang Ylang essential oil.
Put on your wrists for a sweet, floral perfume.
Add Ylang Ylang to a carrier oil for a deep hair conditioner.
Directions for Use
Diffusion: Use three to four drops in the diffuser of your choice.
Food additive use: Dilute one drop in 120 mL or 1/2 cup of liquid.
Topical use: Apply one to two drops to desired area. Dilute with a carrier oil to minimise any skin sensitivity. See additional cautions below.
Cautions
Possible skin sensitivity. Keep out of reach of children. If you are pregnant, nursing, or under a doctor's care, consult your physician. Avoid contact with eyes, inner ears, and sensitive areas.
Primary Benefits
Promotes appearance of healthy skin and hair when applied topically.
Provides and uplifting aroma while promoting a sense of calmness when diffused.
Aromatic Description
Sweet, rich, spicy
Collection Method
Steam distillation
Plant Part
Flower
Main Constituents
Germacrene, Caryophyllene, Farnesene