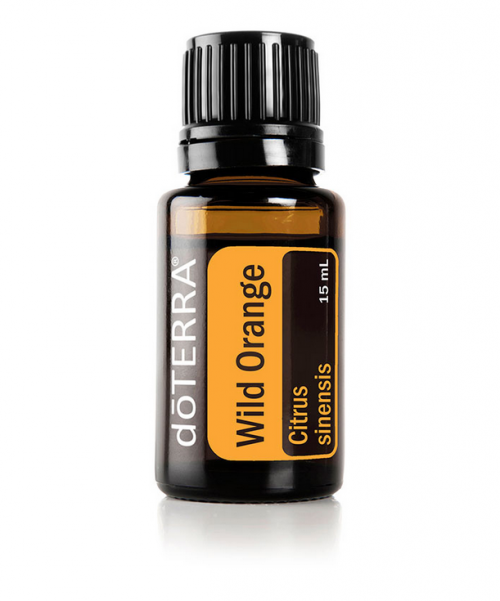 doTERRA Wild Orange essential oil
$19.00
doTERRA's Wild Orange (Citrus sinensis) 15mL  essential oil
Description
Description
High in monoterpenes, Wild Orange possesses a stimulating and uplifting aroma, making it ideal for diffusion. It can be taken daily in drinking water for a citrus burst of flavour or used on surfaces as a natural cleaner. Diffusing Wild Orange will energise and uplift the emotional body. Wild Orange enhances any essential oil blend with a fresh, sweet, refreshing aroma.
Primary Benefits
Powerful cleanser and clarifying agent.
Invogorating and supportive to emotional wellbeing.
Uplifting to the mind and body.
Uses
Use in an all-purpose spray to cleanse and provide a fresh aroma in the air.
Add a drop to your water every day for a burst of flavour.
Diffuse to promote an uplifting feeling.
To feel an energising boost, dispense one to two drops in the palm of your hand along with equal parts Peppermint and Frankincense. Rub palms together and inhale deeply from palms, then rub on the back of neck
Directions for Use
Diffusion: Use three to four drops in the diffuser of your choice.
Food additive use: Dilute one drop in 120 mL or 1/2 cup of liquid.
Topical use: Apply one to two drops to desired area. Dilute with a carrier oil to minimise any skin sensitivity. See additional precautions below.
Cautions
Possible skin sensitivity. Keep out of reach of children. If you are pregnant, nursing, or under a doctor's care, consult your physician. Avoid contact with eyes, inner ears, and sensitive areas. Avoid sunlight or UV rays for up to 12 hours after applying product.
Other information
Aromatic Description: Sweet, fresh, citrus
Collection Method: Cold pressed/expressed
Plant Part: Orange rinds (peel)
Main Constituents: Limonene