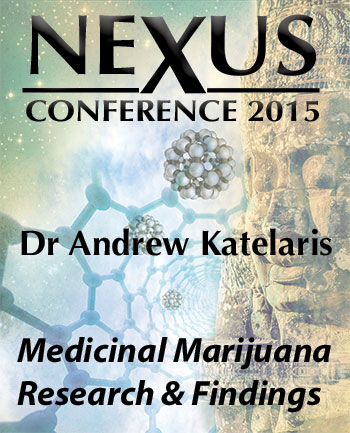 Dr Andrew Katalaris – NEXUS Conference 2015
$29.00
Medicinal Marijuana Research & Findings by Dr Andrew Katalaris at the 2015 NEXUS Conference. Available in either PAL or NTSC format.
Description


Dr Andrew Katelaris (Australia) Medicinal Marijuana Research & Findings
When asked in a recent interview if he worried about what the wider medical establishment would think of what he is supporting, medical marijuana advocate Andrew Katelaris replied "Well, they should worry more about what I think of them. I mean, it's been a very sad journey having very valid and very exciting scientific work being either ignored or denigrated or obfuscated by the medical profession".  Andrew's presentation includes the latest science on medicinal marijuana and the current politics in Australia.