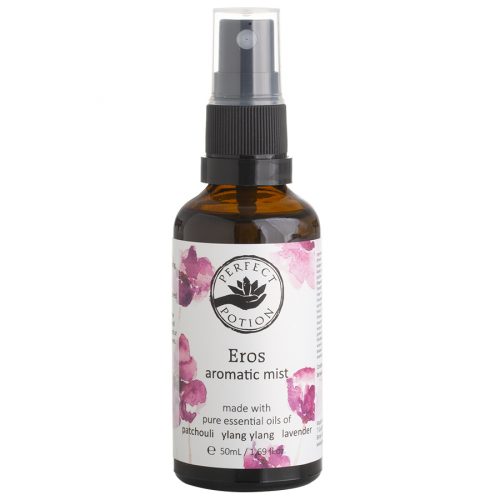 Eros Aromatic Mist
$19.95
A playful blend of ylang ylang, patchouli, lavender and bergamot blended with Sexuality Australian bush flower essence.
Description
Encourages passion and helps set the mood
Soothes the body and mind
How to use:
Gently mist into the air over your loved one, avoiding the eyes. Set the mood by spraying around the room.
A note for wheat and gluten sensitivities
This product may contain wheat-derived ingredients. If you are wheat or gluten sensitive, we recommend doing a small patch test using our testers on your skin prior to purchase.