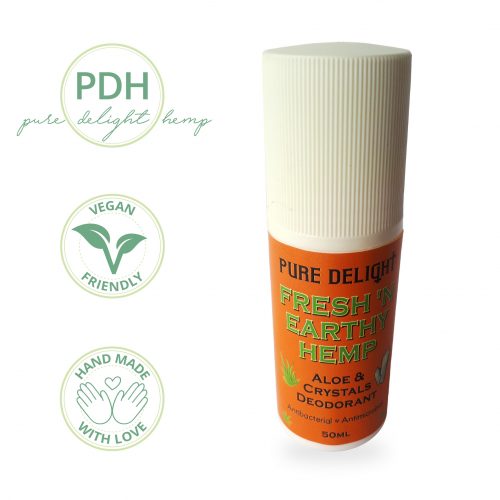 Fresh 'N Earthy Hemp Deodorant
$12.00
Pure Delight Hemp's 'Fresh 'N Earthy' Hemp Deodorant with Aloe Vera & Crystals to destroy the unhealthy bacteria that create odor.
Description
Fresh 'n Earthy Deodorant
For busy people in the office, athletes, out on a date or out in the field, you'll find this new natural deodorant just perfect without compromising on effectiveness. Unlike other products on the market, FRESH'N EARTHY works by destroying the unhealthy bacteria that create odor. It does this through its 2 powerful active ingredients, silver colloids and hemp oil while the crystal salts and aloe slow perspiration but still allow the pores to breathe. Contains 50ml in a roll on bottle.