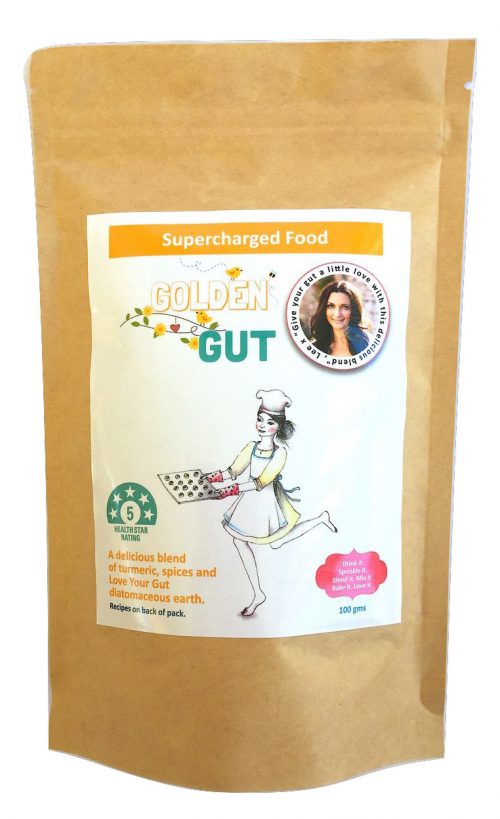 Golden Gut Blend
$19.95
Whole food, vegan, no added sugar, caffeine-free. Use as a latte tea mix, digestive shot, in smoothies cooking or simply sprinkle raw on your food.
Description
If you're keen to get your daily dose of gut-loving golden spice and everything nice, then you've come to the right place. Golden Gut is a versatile blend that can be used to create delicious fudge, gooey gummy bears, slurpable smoothies, toasty lattes, soothing nice cream, and even the most memorable curries and heart-warming casseroles for the whole family. And if that's not enough, you can also sprinkle it on soups and porridge!
Give your gut a little love with this deliciously versatile blend of turmeric, spices and diatomaceous earth.
Drink it. Sprinkle it. Blend it. Mix it. Bake it. Love it!
Ingredients: Organic 'Love Your Gut' diatomaceous earth, naturally de-bittered organic turmeric, certified organic ginger, certified organic cinnamon, certified organic black pepper.