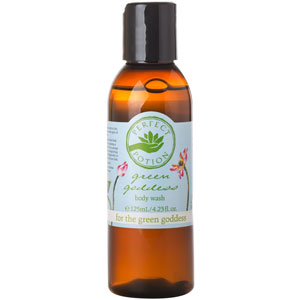 Green Goddess Body Wash
$16.95
Perfect potion's Green Gooddess range 125mL Body Wash.  Fused with essential oils and sulfate-free.
Appreciate the essence of nature, nurturing and comforting.
Description
The fusion of essential oils in this body wash epitomises the spirit of all Green Goddesses.
How to use
Use this natural, sulfate free body wash in the shower by pouring a little into your hand or on a loofah or sponge. To create an invigorating bubble bath, add a tablespoonful to running water as you fill your bath.