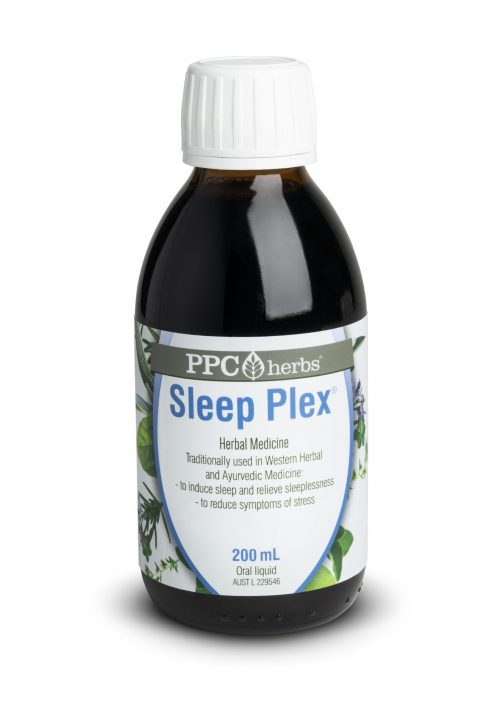 Herbal Sleep Plex
$49.95
PPC Herbs 'Sleep Plex' 200mL herbal medicine oral liquid. Traditionally used in Western Herbal and Ayurvedic Medicine to:
induce sleep and relieve sleeplessness
reduce symptoms of stress
Description
The PPC Herbs Sleep Plex is a liquid supplement that encourages calm and relaxation, helping you to fall asleep while working to relieve insomnia and restless nights. Nervous tension, stress and pain can often be a barrier to a restful night sleep, but this supplement may help to overcome these barriers to ensure you wake up refreshed.
Using traditional western and ayurvedic herbal remedies, including Passion Flower, Skullcap and Ashwagandha, it has been created from real herbal materials, rather than the syrups that are in most other supplements. PPC Herbs have been creating high-quality, independently tested supplements for over 20 years, using organic and handcrafted ingredients wherever possible.
An Australian owned company, all raw ingredients sourced locally when available. Certified Organic.
Ingredients
Each 5mL contains dry herb equivalent to:
Passion Flower leaf, Passiflora incarnata 500mg
Skullcap leaf, Scutellaria lateriflora 1.5g
Ashwagandha root, Withania somnifera 750mg
How to use