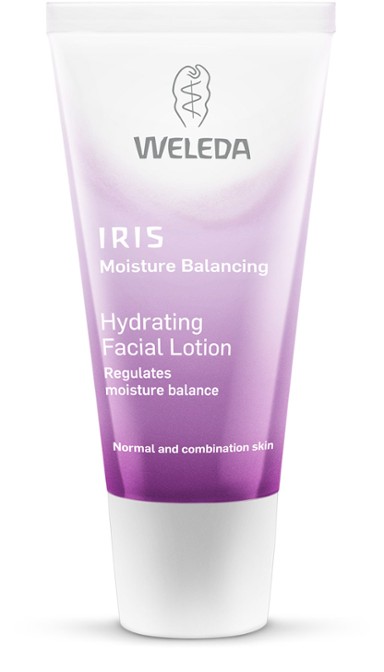 Iris Hydrating Facial Lotion
$27.95
Weleda's Iris Hydrating Facial Lotion 30ml
Natural moisturiser for normal to combination skin, day and night, perfect under make-up
A light, refreshing lotion to balance and regulate skin's natural moisture levels. Your best mate in a manic life – grab one tube and use it all the time
Description
When every day is full of contrasts – work and play, lazy days and late nights, central heating and sun on your skin – there's no better friend than Iris. The plant's root is calm under pressure, with bright flags of flowers, come flood or drought. Weleda knows it will be good for skin that needs balance, so it's blended with other ingredients like organically-grown jojoba oil to protect, moisturise and refresh your skin, fragrantly, day and night.
Benefits
Smoothing and refreshing. Regulates moisture balance, and preserves skin's natural protective function, protects from the elements. Highly suitable for use under make-up. Skin compatibility dermatologically tested. Free from synthetic preservatives, fragrances, colourants, free of raw materials derived from mineral oil.
How to use
Generously smooth, morning and evening, onto the face, neck and décolletage, after cleansing and toning. Leave to sink in for a moment before make-up. Need something richer? Try Iris Hydrating Day and Night Creams.