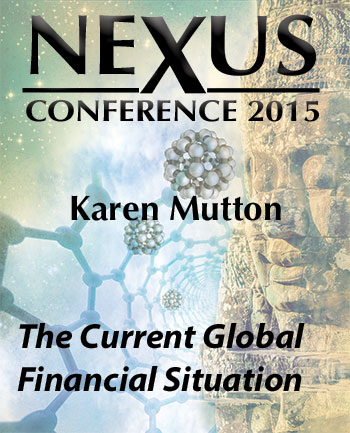 Karen Mutton – NEXUS Conference 2015
$29.00
The Current Global Financial Situation with Karen Mutton at the 2015 NEXUS Conference. Available in either PAL or NTSC format.
Description


Karen Mutton (Australia) The Current Global Financial Situation
Karen's presentation updates us on bail-ins and pension confiscation, the Global Currency Reset, derivatives threat and cyber threats to our banks.  Karen speaks about how safe our deposits are in our private accounts and presents new developments in relation to negative interest on savings. Karen frequently updates NEXUS readers on the global financial situation and last spoke at the 2014 NEXUS Conference.