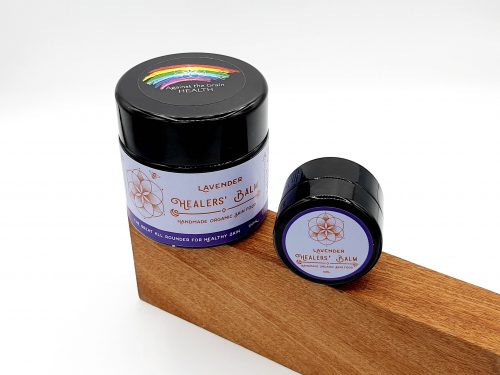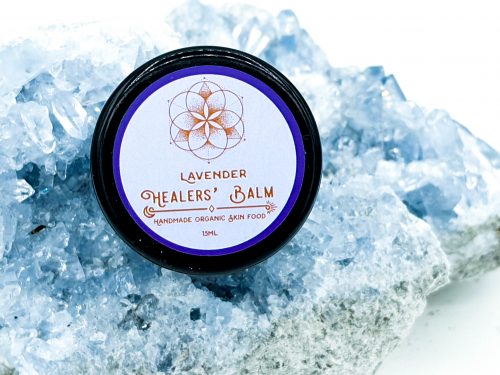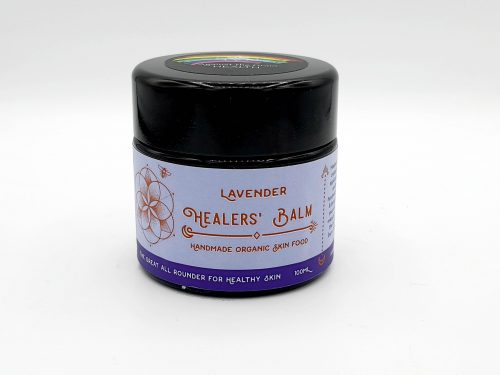 Lavender Healers' Balm
$17.50 – $45.00
Against the Grain Health's Lavendar Healers Balm
Homemade Organic Skin Food
Lavender Balm good for:

Sunburn & general burns
Skin issues for those with sensitive skin
Migraines & Headaches
Relaxing the nervous system
Anxiety & sleep issues
Description
Healer's Balm is a skin well-being product, created consciously for a wide variety of applications. Combining only the highest quality raw ingredients, this balm is handmade with a deep reverence for nature and loving adorations for our biggest organ, our skin! Suitable for all skin types as an everyday moisturiser, put Healer's Balm to the test on all your scars, bites, bumps, burns, itches, rashes, redness & dryness.
What do people say:
This balm is a fan favourite with those who suffer from really sensitive skin or are looking for something 100% natural and safe to use during pregnancy or new born babies.
Its also fabulous for reliving stress, headaches and aiding in sleep. This is achievable as it contains an abundance of Lavender – The Grandmother of essential oils. For best results rub it into temples, behind ears and for a great night sleep apply to bottoms of feet
Customer feedback on this balm is its also unbelivable as an aftersun product, reducing red burnt skin to normal within 1 day! Some people don't even peel if they continue applying this smooth & soothing balm. At the very least, this gentle yet powerful essential oil is a great addition to the family and can be used for a wide range of skin issues.
"Came across Against the Grain at Eumundi Markets whilst on holidays. I tried some healing balm on my hands and continued on my way. There was such a noticeable difference that I back tracked through the markets to purchase some. I use my healing balm twice daily on my face and my skin is so much better and I have no hesitation on using it on my 2 year old daughter when she has a rash or dry skin. This stuff is seriously amazing! – Koby, NSW"
Ingredients
Cold-Pressed, Organic Coconut Oil & Olive Oil, Australian Beeswax, Pure Vitamin E Oil, Pure Theraputic Grade Essential Oil – Lavender
For education purposes only:
Lavender:
Sleep issues
Stress, anxiety & teeth grinding
Focus & concentration
Sunburns, burns & scars
Allergies & hayfever
Pains & Sprains
Cuts, wounds & blisters
Migraines & headaches
Emotionally balacing
About the balms
All our healing balms are:
Fantastic moisturisers
Anti-bacterial
Anti-inflammatory
Anti-allergenic
Anti-aging
Other General Uses:
Everyday moisturiser
Soothes sunburn
Hair rejuvenator
Bites & stings
Cuts & scrapes
Scars and wound healing
Makeup primer & remover
Offer mild sun protection
Beeswax & Skin Conditions
One of the major game changes for those whom suffer from inflammatory skin conditions is beeswax and its ability to heal and seal. Doing one without the other makes providing relief to these conditions a major feat. Steroid creams are a short term fix for these issues and dont address the breakdown in your skins lipid barrier, give your skin the nourishment it is desperately asking for!