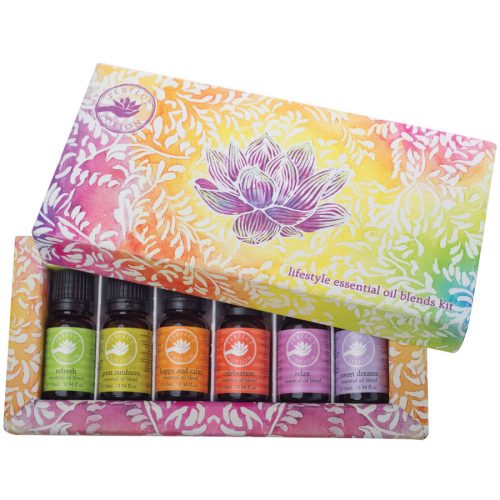 Lifestyle Essential Oil Blends Kit
$94.95
Perfect Potion's lifestyle essential oil blends kit
6 x 10ml essential oil blends
An essential oil blend to see you through each step of your day!
Description
This kit contains six 10mL lifestyle oil blends to help you through your day. Contains:
Refresh Blend
Great Outdoors Blend
Happy & Calm Blend
Celebration Blend
Relax Blend
Sweet Dreams Blend
How to use
Add 5-7 drops of your favourite lifestyle oil blend to your oil burner or vaporiser or add 5 drops to every 10mL of pure vegetable oil to use as a massage oil.