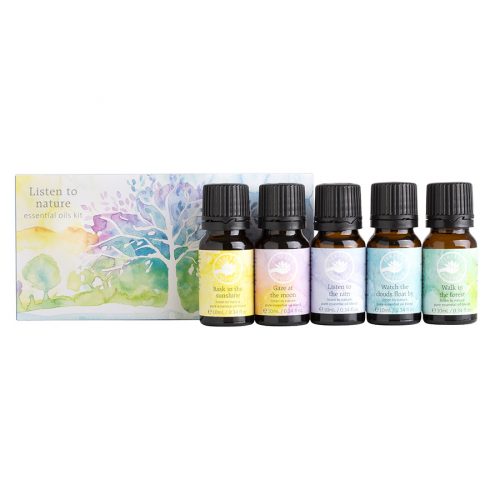 Listen to Nature Essential Oils Kit
$99.95
Perfect Potion's Listen to Nature essential Oils Kit
Awaken your connection to nature with these 5 unique blends.
Description
Listen to nature and allow these five beautiful essential oil blends to awaken your awareness and innate connection to the natural world. Contains:
Bask In The Sunshine Blend
Gaze At The Moon Blend
Listen To The Rain Blend
Watch The Clouds Float By Blend
Walk In The Forest Blend
How to use
Add 3-5 drops of your favourite oil blend to your oil burner or vaporiser or add 5 drops to every 10mL of pure vegetable oil to use as a massage oil.