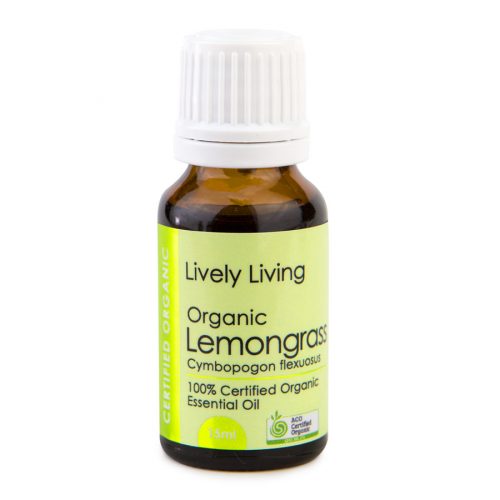 Lively Living Organic Lemongrass Essential Oil
$22.00
Lively Living's Organic Lemongrass essential oil (Cymbopogon flexuosus) 15mL
100% certified organic essential oil
Description
Aromatic Description
Strong, fresh, clean aroma.
Botanic Name
Cymbopogon flexuosus
Country of origin
India
Derived from
Leaf of the Cymbopogon flexuosus plant
Method of extraction
Steam Distillation
Certification
Australian Certified Organic (ACO)
Properties of Lemongrass
• Promotes clarity and focus, assists mental fatigue
• Creates a positive outlook, great mood elevator
• Assists to relieve muscle, joint pains & headaches
• Promotes healthy digestion
HANDY TIPS
Use 2-5 drops in a Lively Living diffuser of your choice
Blends well with Geranium, Lavender, Rosemary, Peppermint
Lemongrass is very fragrant and often used in asian cooking to add a fresh boost of flavour.
Diffusing will naturally repel insects & bugs
Cautions: Keep out of reach of children. Consult your physician if pregnant, nursing, or under a doctor's care.  Avoid contact with eyes, and sensitive areas. Possible skin sensitivity.