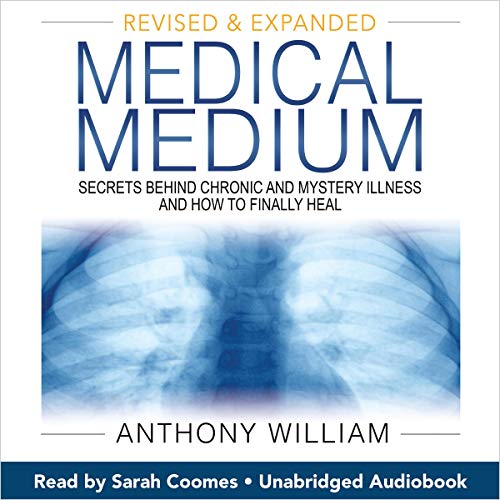 Medical Medium (Revised & Expanded)
$49.95
by Anthony William (paperback)
Description
Secrets Behind Chronic and Mystery Illness and How to Finally Heal
If you've been doctor-shopping for ages and your chronic "mystery illness" hasn't been treated, you can learn much from Anthony William's Medical Medium that you won't find anywhere else. William's healing knowledge was sparked at the age of four when "the Spirit of the Most High" began speaking into his ear and describing people's health afflictions—as this being still does.
Guided by this Spirit, William has diagnosed thousands of "mystery illnesses" and reversed them with the right natural foods, herbs and supplements. Here, he dispels many medical and dietary myths. He reveals the role of Epstein–Barr virus in so-called chronic fatigue syndrome, fibromyalgia, multiple sclerosis, rheumatoid arthritis and thyroid conditions. So often there's a viral cause, and the more compromised the immune system the more the viruses take hold. He elaborates on the secrets behind diabetes, adrenal fatigue, Candida, migraine, shingles, ADHD, PTSD, depression, PMS and Lyme disease. He's adamant that the Borrelia parasite is not the cause of Lyme.
William has advice on good gut health, detoxification, and foods to avoid or eat regularly (yes, fruit). He sets out a 28-day healing cleanse program, offers meditations for soul-healing and suggests how to ask for help from "essential angels". His diverse case histories attest to the success of his protocols.