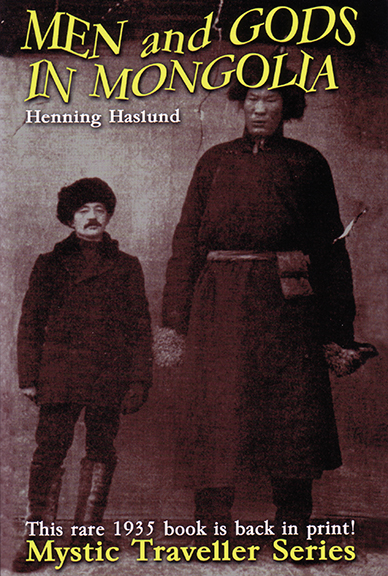 Men and Gods in Mongolia
$35.00
by Henning Haslund (paperback)
Description
First published in 1935 by Kegan Paul of London, Haslund takes us to the lost city of Karakota in the Gobi desert. We meet the Bodgo Gegen, a god-king in Mongolia similar to the Dalai Lama of Tibet.
We meet Dambin Jansang, the dreaded warlord of the Black Gobi. There is even material in this incredible book on the Hi-mori, an airhorse that flies through the sky (similar to a Vimana) and carries with it the sacred stone of Chintamani.
Aside from the esoteric and mystical material, there is plenty of just plain adventure: Haslund and companions journey across the Gobi desert by camel caravan; are kidnapped and held for ransom; withness initiation into Shamanic societies; meet reincarnated warlords; and experience the violent birth of "modern" Mongolia.