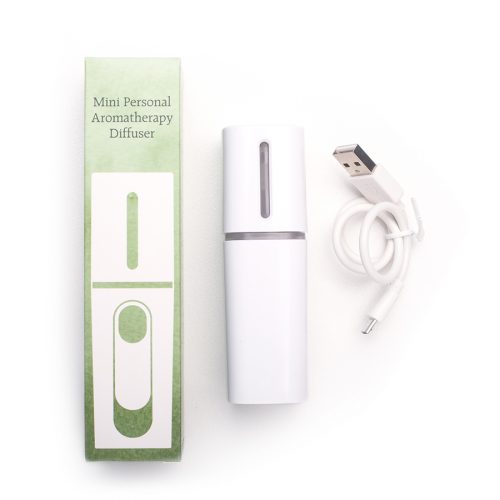 Mini Personal Aromatherapy Diffuser
$44.95
Perfect Potion's Mini Personal Aromatherapy Diffuser
Diffuse your favourite essential oils wherever you go!
Available for shipping in Australia only.
Description
PLEASE NOTE: NOT AVAILABLE FOR SHIPPING OUTSIDE AUSTRALIA
Features include:
Portable, handheld, easy-to-use personal aromatherapy diffuser.
Creates an ultra-fine mist of cool water and essential oils.
Perfect for use at home, office, or on-the-go.
Small size fits in your bag, desk drawer or glove box.
Enjoy 10 mists of 60 seconds duration.
Fill your diffuser with water and 2 drops of pure essential oil.
Recharges with USB cable (included).
Easy to clean and maintain.
Easy to use
Operation
Twist top cover counterclockwise to remove. Do not attempt to lift the lid straight up as it may break the unit.
Fill with water to the vertical fill line, then add 2-3 drops of essential oil. NOTE: Do not over fill.
Replace the top cover. Make sure cover is tight and secure.
Slide front panel down to turn on the diffuser. Continuous diffusion occurs for 60 seconds. This diffuser shuts off after 60 seconds. To diffuse again, slide the front panel up and down again.
Empty unit of water before recharging
Plug in the USB cable at bottom to re-charge the unit. A red light will come on when charging.
Please note that water should not be left in the Mini Personal Aromatherapy Diffuser tank in excess of 2 days. We recommend emptying the Mini Personal Aromatherapy Diffuser water tank daily or when not in use.