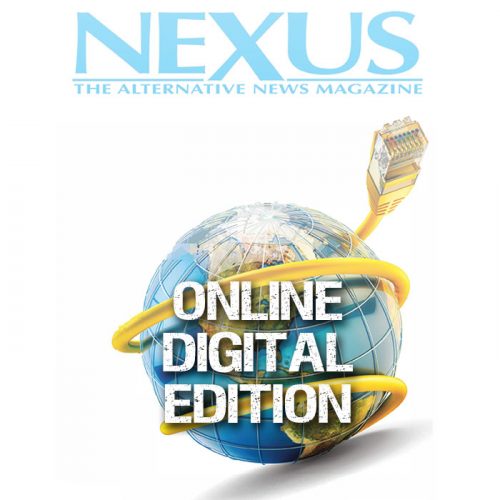 Nexus Magazine Online/Digital Subscription
$27.50 – $55.00
Subscribe to NEXUS Magazine digital/online edition for either one or two years (the magazine comes out every two months). Please read the full description below for further info.
Description
Subscribe to digital/online NEXUS Magazine and receive the issue as a download in pdf format.  You will automatically be sent information on how to download the first issue by our website once you have paid for the subscription.
If you wish to renew your subscription, please go ahead and it will automatically follow on from your existing subscription.
Please ensure mail from nexusmagazine.com is not sent to your spam folder so you can receive download notifications when each issue is available.
One year = six issues.