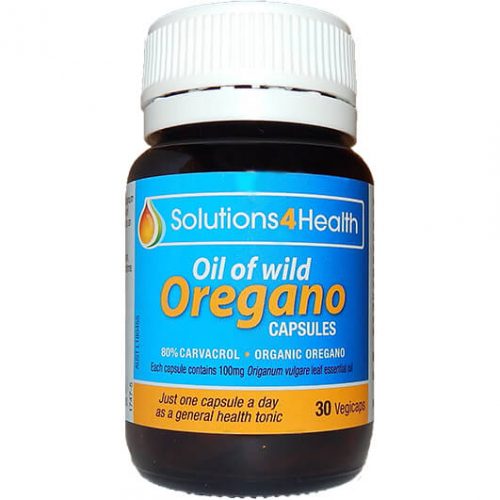 Oil of Wild Oregano Capsules
$29.95
Solutions 2 Health's Oil of Wild Oregano Capsules
80% Carvacrol
Organic Oregano
Description
Certified organic, this Oil of Wild Oregano can treat a wide range of conditions, from colds and flus to fungal infections and is even used as a general health tonic. The active constituents have been shown to have antiviral, antimicrobial, antifungal, anti-inflammatory and immune-boosting properties. It is a potent source of Carvacrol which possesses antibacterial properties and is helpful as an immune boost or tonic for general health.
Traditional use: the essential oil being recommended for the relief of rheumatic pain, resporatory conditions associated with symptoms of colds and flu, gastrointestinal health, a warming aid to digestion and circulation.
Check out their website to see how Oil of Wild Oregano can help you.