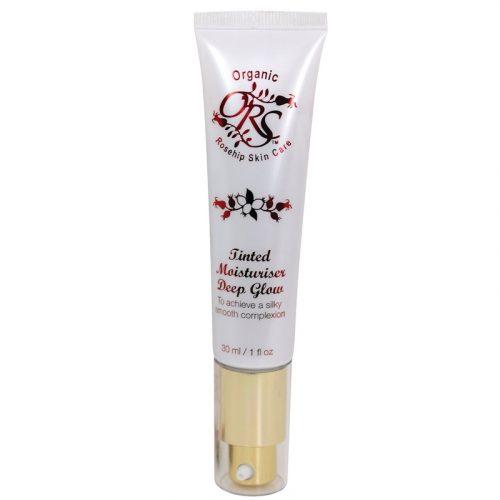 Tinted Moisturiser – Deep Glow
$52.00
Description
Organic Tinted Moisturiser (30ml) is a mineral based tinted moisturiser which has been carefully blended to make your skin look evenly toned. We use only the highest quality organic derived minerals. It is rich in pearl & silk powders and enhanced with organic rose oil, organic vanilla and earthy oxides.
Benefits: Your skin will breathe easier, whilst having a smooth and soft appearance. This product helps to achieve a silky complexion, leaving you with a natural glow.
Directions: Apply a small amount, in circular motions, to cleansed & moisturised skin. Organic mineral powder can then be applied for an even coverage.
Ingredients: Organic rosewater; organic rosehip seed oil; organic jojoba oil; organic black sesame seed oil; natural vitamin E oil; organic rose oil; organic aloe vera pulp extract; xanthan gum; bamboo powder; pearl powder; mica and oxides.