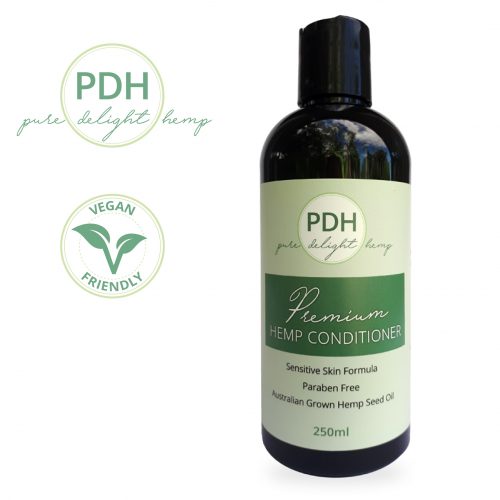 Premium Hemp Conditioner
$10.00
Sensitive Skin Formula – Paraben Free – Australian Made – Scented with Essential Oils – No Perfumes – No Colours
Description
Pure Delight Hemp's Premium Hemp Conditioner is formulated to deliver moisture where you need it most. Light enough for daily use it helps tame fizz and fly aways at the same time leaving your hair light and smooth.
Premium Hemp Conditioner carries a large percentage of Hemp Seed Oil providing you with its benefits. Hemp Seed Oil help blood circulation helping to thicken your hair and reduce loss. It provides much needed moisture to your scalp and hair helping keep dandruff in check. At the same time Hemp Seed Oil helps the body regulate sebum (oil) secretion keeping your hair naturally clean and healthy.
Packaged in a recyclable bottle made in Australia's only carbon neutral plant.