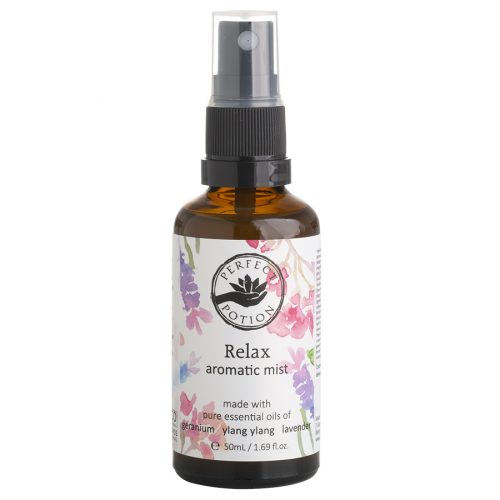 Relax Aromatic Mist
$19.95
Make some quiet time for yourself in an atmosphere of calm and serenity.
Description
Soothes the mind and body and calms the soul
Relaxes and encourages the mind to unwind and let go of tension
How to use
Mist your body from head to toe, avoiding the eyes, and around the room.
A note for wheat and gluten sensitivities
This product may contain wheat-derived ingredients. If you are wheat or gluten sensitive, we recommend doing a small patch test using our testers on your skin prior to purchase.