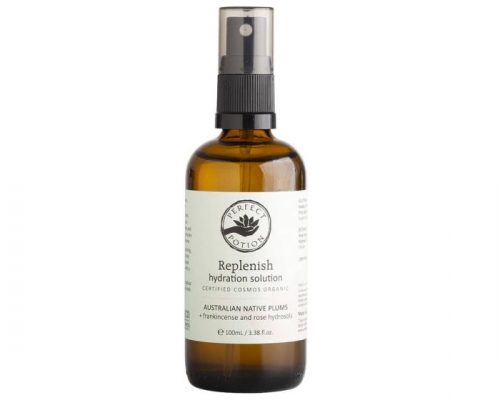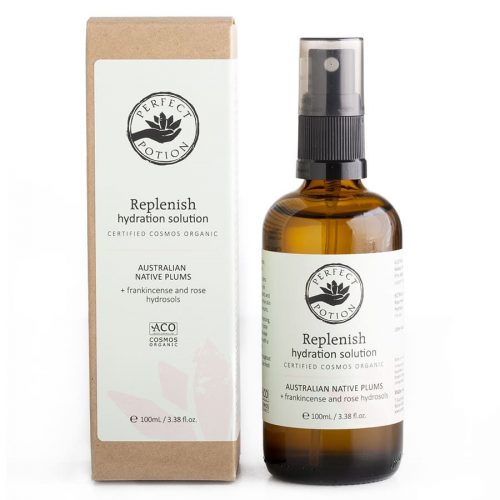 Replenish Hydration Solution
$39.95
Perfect Potion's Replenish Hydration Solution with Australian native plums, frankincense and rose hydrosols
Certified COSMOS Organic
For all skin types, especially dehydrated.
Description
Hydrates, calms and replenishes your skin with nature's humectants and antioxidants. Prepares the skin for moisturisers and serums.
Key Ingredients
AUSTRALIAN NATIVE PLUMS + frankincense and rose hydrosols
Australian Native Extracts
Kakadu Plum: World's highest source of vitamin C. Stimulates collagen synthesis. Reduces skin damage. Brightens and evens skin tone.
Davidson Plum: Anti-inflammatory. Antioxidant. Reduces UV damage to skin.
Emu Apple: Anti-oxidant. 10 x more antioxidants than blueberries. Protects skin from free-radical damage. Boosts skin hydration.
Botanical Actives
Rose hydrosol: Hydrates and cools the skin.
Frankincense hydrosol: Hydrates and tones the skin.