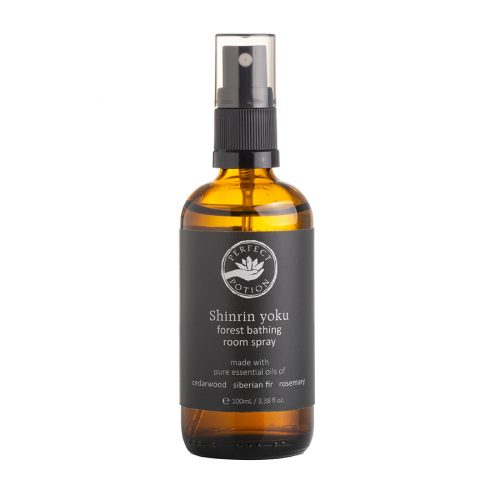 Shinrin Yoku Forest Bathing Room Spray
$19.95
Perfect Potion's Shinrin Yoku Forest Bathing room spray 100mL
Take a bath in the forest.
Description
Shinrin Yoku Room Spray
Allow Perfect Potion's Shinrin yoku room spray bring the scent of the forest to you. Envelope yourself with the unique and incredibly rich, intoxicating lush forest-green scent of Siberian fir CO2 extract blended with pure essential oils of lemon, bergamot, lavender, sage, rosemary, Virginian cedarwood, geranium and sweet orange.
Features
Freshens your home, office or car
Removes stale odours
Also may be used as a linen spray
How to use
Spritz your room with the enchanting forest scent of Shinrin yoku Room Spray to create your healing and rejuvenating sanctuary.