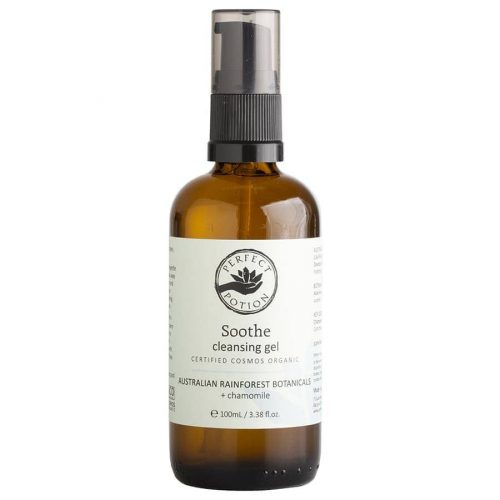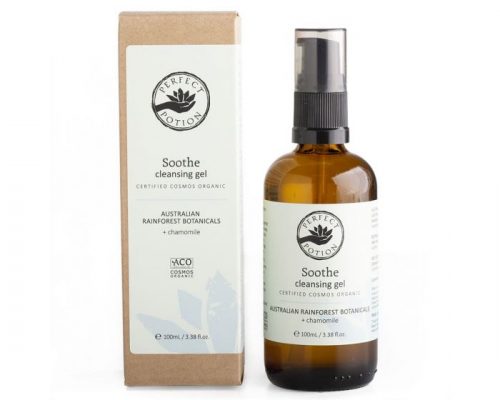 Soothe Cleansing Gel
$37.95
Perfect Potion's Soothe Cleansing Gel 100ml with Australian rainforest botanicals and chamomile
Certified COSMOS Organic
For all skin types and sensitive skin.
Description
This ultra-gentle cleansing gel washes away impurities, pollution and light-weight make-up leaving your skin feeling clean, fresh and calm.
We have made our new Soothe Cleansing Gel even gentler and milder for sensitive skin. It cleanses the skin with a very low lather leaving your skin feeling clean and fresh without dryness. If you prefer more lather and the feel of ultra-clean skin, Purify Cleansing Gel is recommended for you.
Key Ingredients
AUSTRALIAN RAINFOREST BOTANICALS + chamomile
Australian Native Extracts
Lily Pily: Anti-inflammatory. Promotes skin repair.
Lemon Aspen: Anti-inflammatory. Stimulates the growth of collagen. Improves skin hydration.
Davidson plum: Anti-inflammatory. Antioxidant. Reduces UV damage to skin.
Botanical Actives
Aloe vera juice: Hydrating and soothing.
Key Essential Oils
Chamomile, Neroli, Lavender: Calm the skin and soothe the senses.