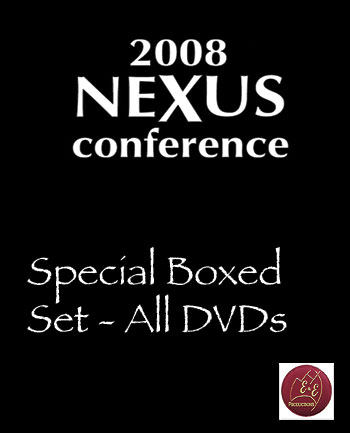 Special Boxed Set – NEXUS Conference 2008
$279.00
All 14 conference DVDs from the 2008 NEXUS Conference.
For UK/Europe orders, call NEXUS UK on 01342 322854.
Description
Special Boxed Set
This set includes all 14 presentations from the 2008 NEXUS Conference in a boxed DVD set.
Speakers include: Callum Coats (Schauberger and Water); Walter Laufs (E-Smog); Barry Carter (White Powder Gold); Dr Harry Oldfield (More Bio-energy Field Mysteries); Gary Opit (Understanding Humans, ETs and our Planetary Mind); Lloyd Pye (Intervention Theory); Karen Mutton (Underwater Ruins); Project Camelot (Conspiracies and the Big Picture); Bill Homann (Mitchell-Hedges Crystal Skull); Susanna Wilkerson (Hemp); Ian Ross Vayro (God Save Us From Religion); Leonid Sharashkin (Ringing Cedars at Work); and Paul Bailey (Science & Spirituality).