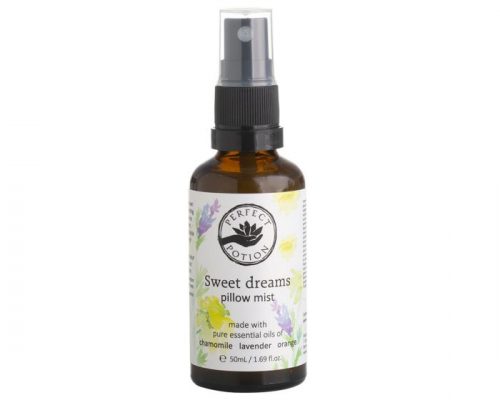 Sweet Dreams Pillow Mist
$18.95
Perfect Potion's 50mL 'Sweet Dreams' Pillow Mist with Chamomile, Lavender & Orange
Wind down and create your own dreamy paradise.
Description
Induces stillness and a feeling of calm
Sets the mood for sleep by relaxing the mind and allowing the brain to switch off
Regulates the body clock creating a familiarity with 'falling asleep'
How to use
Gently mist into the air or over your pillow avoiding the eyes, and enjoy a restful night's sleep.
A note for wheat and gluten sensitivities
This product may contain wheat-derived ingredients. If you are wheat or gluten sensitive, we recommend doing a small patch test using our testers on your skin prior to purchase.