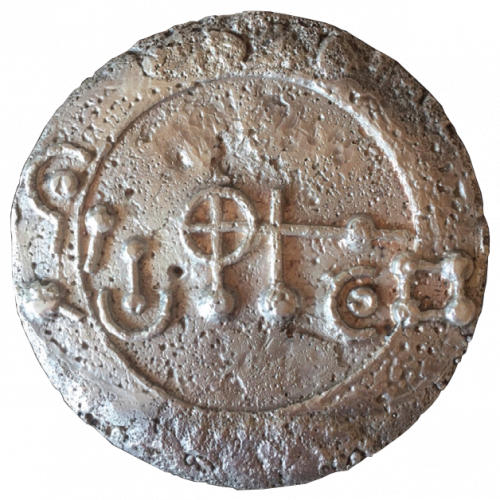 The Frequency Medallion (AMedaillon)
$720.00 – $990.00
AMedaillons are available in Bronze, Silver plated, or 24K Gold plated bronze.
Description
Additional information
Description
The AMédaillon is a perfect copy of the original silver medallion plate in the scale 1:4. The original silver plate was found in Grasdorf, Germany in 1991 on a scale of 1:1000 crop circle formation. The crop circle formation was formed on July 23, 1991, and the silver plate was excavated on 2 August, 1991, along with two additional plates of pure gold and bronze in the middle of the crop circle highlighted with a semicircle at a depth of approximately 40 cm. 
The cast with the image of the crop circle formation of the AMedaillon corresponds precisely and true to scale to the original, and a planetary constellation in connection with the Mayan Tzolkin calendar. 
The AMedaillon contains incredibly strong energy and provides a protection factor of unimaginable dimensions.
AMedaillons are available in Bronze, Silver plated, or 24K Gold plated bronze.
Solid Gold or Silver by special order.
24K Gold Plated: $990.00

Each AMedaillon comes with a hand crafted wooden box for storage, leather pouch and booklet.
The AMedaillon plate comes with a serial number to ensure authenticity, which is stored privately at point of sale. The personal information registered with serial number are used solely for AMedaillon security, and are not used for other purposes. Remember the serial number to identify as the owner in the case of loss or theft. 
AMedaillon is protected by trademark. 
Comes with box, booklet, medallion and leather carry case.
Additional information
| | |
| --- | --- |
| Weight | 310 g |
| Dimensions | 13 x 13 x 2.5 cm |
| Type | Bronze, Silver Plated, 24K Gold Plated |