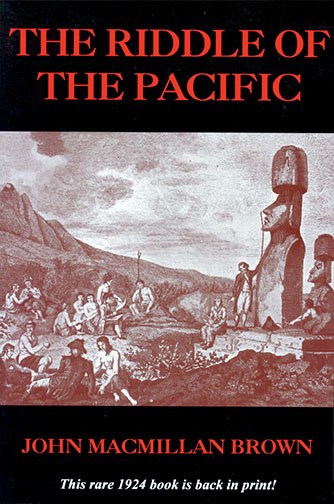 The Riddle Of The Pacific
$25.00
Oxford scholar John MacMillan Brown's classic work on lost civilisations of the Pacific is now back in print! (paperback)
Description
John Macmillan Brown was a New Zealand-Oxford historian and New Zealand's premier scientist when he wrote about the origins of the Maori.
After many years of travel throughout the Pacific he wrote "Riddle of the Pacific" in 1924. The book is packed with rare turn-of-the-century illustrations. Don't miss Brown's classic study of Easter Island, ancient scripts, megalithic roads and cities and more. Brown was an early believer in a lost continent in the Pacific.
Sixteen chapters in all. Packed with tonnes of old photos, maps, and drawings. Belongs in every Lost Continent bookshelf.