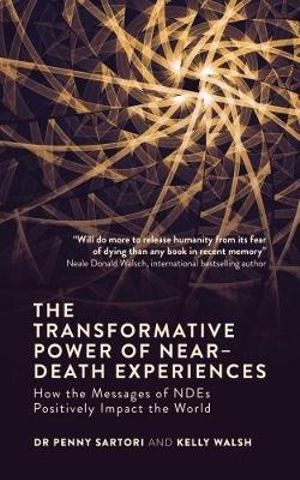 The Transformative Power of Near-Death Experiences
$25.95
The Transformative Power of Near-Death Experiences: How the messages of NDEs positively impact the world
by Dr Penny Sartori and Kelly Walsh
263pp | Paperback
Description
Near-death experiences (NDEs) are often transformative, not only on an individual level, but on a collective level too. This book contains a selection of inspiring stories from ordinary people who have had extraordinary experiences that have changed the course and direction of their lives and opened each and every one of them to the power of divine love.
Recent years have seen a dramatic change of attitude towards NDEs. Unfortunately, the ongoing debates about NDEs have detracted greatly from the very important transformational effects that NDEs have and how empowering they can be for the whole of mankind. The NDE instils knowledge in those who experience it that we are all interconnected and part of one great whole.
This book aims to inspire people from all walks of life, creeds, cultures and faiths to the transformational power of the message of NDEs and show how the love experienced during the NDE has the capacity to heal minds, bodies and souls.
About the Author
Dr Penny Sartori PhD, RGN is an expert in NDEs, having been an intensive care nurse for 17 years and having undertaken the UK's first long-term prospective study on them, for which she was awarded a PhD. She wrote the bestseller The Wisdom of Near-Death Experiences (2014), which was serialised in the Daily Mail, and she lectures both nationally and internationally. She currently teaches at Swansea University.
Kelly Walsh is the founder of the Positivity Power Movement and Love Care Share charitable foundation. Her life's work has been inspired by an NDE she had in 2009 following a suicide attempt and subsequent spiritual experiences she has had since.