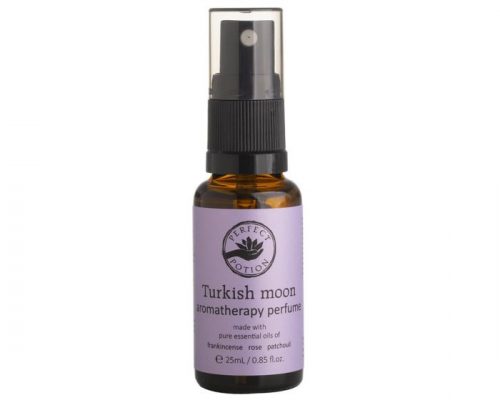 Turkish Moon Aromatherapy Perfume
$24.95
Perfect Potion's 25mL Turkish Moon Aromatherapy Purfume
Be enchanted by the exotic essential oils of rose, frankincense and patchouli.
Description
Be enchanted by the sweet fragrances of Turkey.
An exotic perfume with a warm, floral, spicy scent.
How to use
Spritz wherever the warmth of your body will carry these precious essences into the air that surrounds you – over your heart, on your wrists or run a few drops throughout your hair.