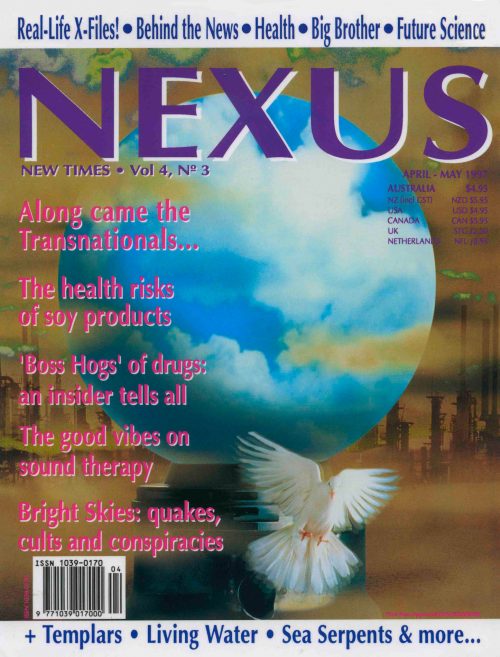 Volume 4, Number 3 – downloadable
$6.60
Volume 4, Number 3 complete issue downloadable pdf file.
Description
LETTERS TO THE EDITOR
GLOBAL NEWS
ALONG CAME THE TRANSNATIONALS
By Daniel Brandt. In their relentless pursuit of power and profit, the transnational corporations of today are debasing the social and economic fabric of cultures worldwide.
SOYBEAN PRODUCTS: A RECIPE FOR DISASTER?
By Joseph G. Hattersley. According to medical research, soybean-based products can have harmful effects on health. Their place in our diets should be seriously reconsidered.
THE PEGASUS FILE Part 1/2
By David G. Guyatt. At great risk to self and family