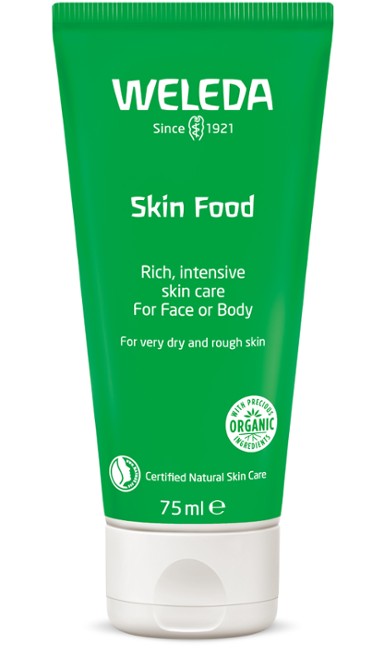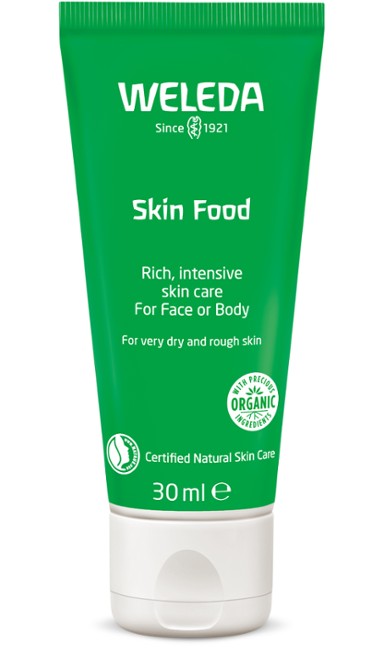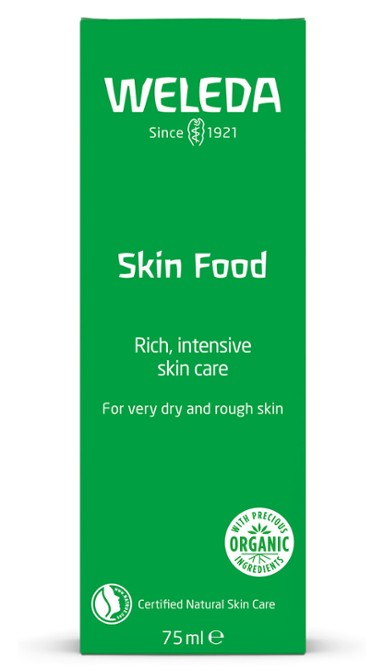 Weleda Skin Food
$15.95 – $26.95
Weleda's Skin Food 75ml or 30ml
Rich, intensive skin care for face and body
Ideal multi-purpose moisturiser.
Description
For over 100 years Skin Food has been the trusted and effective solution for dry and rough skin.
It's a rich, caring, thick cream blend of nourishing plant oils, lanolin and beeswax with skin-calming extracts of pansy, chamomile and calendula. 
A unique scent of sweet orange, aromatic lavender and warm vanilla notes from benzoin resin indulge your soul.
Nourishes and protects very dry skin, like rough patches on heels, elbows and hard-working hands.
Ideal for intensive caring moisture for very dry skin e.g. during winter, after working hard or harsh treatment of your skin.
Benefits
Intensively moisturises very dry skin areas on the face and body
Nourishes and regenerates the skin's protective barrier
Ideal for smoothing rough skin patches
Soaks in well, leaving skin softer and calmer
How to use
Apply to flaky, very dry or rough skin on the face and body such as dry finger tips, hands, elbows or feet. Also ideal as a rich facial mask or primer before applying make-up.